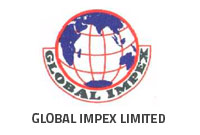 COVID-19 PROTECTION PRODUCT OFFER
Global Impex Limited
As a textile company, Global Impex Limited has always offered Safe Textiles, with the likes of anti-bacterial finishes and special treatments for fabrics. But in the wake of the Coronavirus COVID - 19 pandemic, the spotlight has turned to these special finish fabrics and their demand has increased exponentially.
Keeping in mind the importance of these Safe Textiles in our current global environment, here are the list of Special Finish Fabrics.
I Anti - Microbial Finish
Antimicrobial textiles have been used for antibacterial, infection control, wound healing, hygiene, etc.
In order to protect the patient, hospital personnel and surgical team from any cross infections, it is a primary requirement that the fabric for these applications should be waterproof and breathable, in order to provide better protection and comfort for healthcare personnel.
II. Soil Resistance Finish
Soil-repellent finishes have been used to increase consumer satisfaction with the appearance of upholstery fabrics. These finishes are popular due to the problems associated with in place cleaning of upholstery fabrics and the care needed in maintaining the cleanliness of the fabrics.
Apart from the above special finish fabrics, as a result of the COVID-19 outbreak, we have EXPANDED our activities and are now providing protective gear in the form of masks, gowns, respirators, etc. Here is a comprehensive list of all the protective products we currently offer:
CLICK HERE TO VIEW OUR PRODUCT
To learn more about any of the above, for further details, or for any enquiries related to protective gear and its associated products, please contact us at:
GLOBAL IMPEX LIMITED
J1: 21-24 Ajman Free Zone
P.O.Box 1465, Ajman, UAE
Email: gimpex@eim.ae
Phone: +971 6 7424399