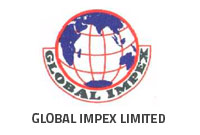 Machinery
Global Impex is the authorized representative in this region for over 50 textile machinery and accessories manufactures of international repute from over 10 counties. Our 100 successful installations to our credit and many in pipeline speak volumes by themselves. List of machinery manufactures with whom we are associated can be viewed in principals icon.
Our range of machinery covers almost all areas of textiles, making it a one stop shop right from spinning to packing of garments including safety equipments and effluent treatment plants.
Global Impex provides expert advice to its customer to choose the right machinery, accessories, spares, right location ideal for the project with respect to governmental support, logistics and infrastructure both for setting it up, execution and operation including market access for finished products.
Manpower is the key to successful execution of installations, satisfaction of customers. Our technical team is involved in every stage since inspection to completion and after sales service for all our projects.