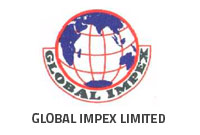 Our Services
Consultancy Services
Comprehensive Consultancy and marketing information services for textile projects in Asia, Middle East and Africa.
Choice and suitability of region /country for chosen project.
Available Government schemes, subsidies, advantages and logistical support.
Project viability based on various inputs.
Draw up project reports, costs and return on investments.
Assist in project approval from nodal agencies, financial institutions and facilitation.
Choose civil and engineering firms for execution.
Recruitment and train labour, manpower in production and marketing.
Open up overseas markets for products and services.
Turn Key Projects
We also offer Build Operate Transfer ( BOT ) packages.
Package of machinery from renowned manufactures worldwide.
Execution of projects in civil engineering and pilot runs.
Boilers and Gas Tanks supplies.
Water treatment and humidifier plants.
Safety and fire-fighting equipments.
Upgradation, Relocation and Sale-out of existing projects.
At Global Impex we realize that business is dynamic and always in a state of flux. Projects are put up based on competitive advantage of one geographical location over another. Over a period of time advantages diminish or cease to exist. The following options are advised to clients based on one-on-one assessment.
Upgradation of specified machineries to enhance production, quality or both to mitigate negative impact.
Relocation of the plant in part or full to another geographical location.
Sale-out of plant and machinery to prospective customers.