3‐PLY DISPOSABLE MEDICAL PROTECTIVE MASK
3‐PLY DISPOSABLE MEDICAL PROTECTIVE MASK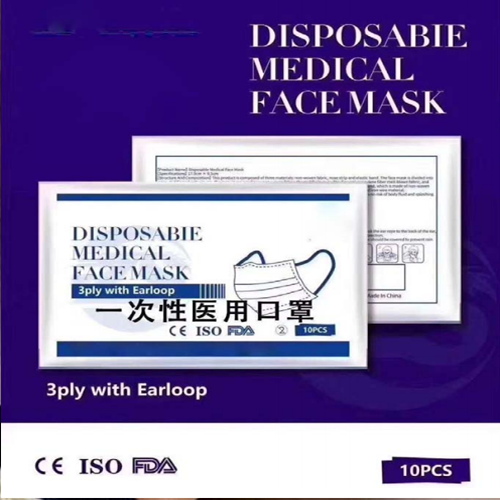 Product info
The product consists of surface layer, middle layer, bottom layer, mask belt and nose clip.
The 1st layer is made from non‐woven polypropylene spunbonded cloth, the 2nd layer from melt‐ blown filter material and the 3rd layer is made from the same material as the 1st layer.
The mask is made from polyester thread.
The nose clip is made of polypropylene which can be bent and shaped.
The mask is for single use only
Certificate
1/ CE
2/ FDA
Packing information
5x 10 pieces/bag into 50 pieces bag
bag size (50 pcs) : 53cm x 40 cm x 41,5cm
net weight : 8kg
gross weight : 9kg